I'm still knee-deep in pictures (and hockey games), but I wanted to make a quick post so I can try to keep up with weekly postings. We'll start with this week's weigh-in: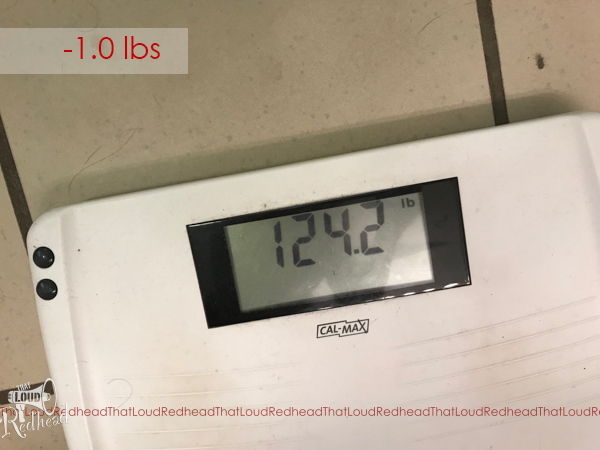 Well that is definitely a step in the right direction!  Last week I was going it solo, since my husband left for deer camp the Saturday before, and I think being busy all the time helped keep me from overeating.  I also managed to get in a 7-mile run with my girlfriends Saturday morning, and then was busy with hockey and pictures all day, so that kept me from going overboard.
This week has been equally crazy, but at least my husband has been home so that I haven't had to do it all by myself.  😛 We have not one but two hockey tournaments this weekend, and we decided to keep Thanksgiving low-key because of that.  Well, at least it MY intention to keep it low-key.  I realized yesterday afternoon that it wasn't my husband's intention when called me at work to say he was at Meijer, buying the stuff for Thanksgiving dinner, and wanted to know what kind of rolls I wanted and if he should just buy a pie.  Clearly my hints at just a regular dinner were not picked up on. (I did, however, tell him under no circumstances was he to ever buy a pie if I am involved in the meal.)
At first I was pretty disheartened…I was really, really hoping to get through Thanksgiving this year without having to stress about the food. I have been gaining and losing the same 2-3 pounds for months, and I didn't need the extra temptations in the house.
But then, I realized that this is what life in maintenance is all about: learning to deal with the difficult situations.  I also realized that after more than five years of being on maintenance, I know how to make good choices and I know I can make those good choices.
So, instead of bemoaning the fact that I would have to face the temptations of some of my favorite foods, I came up with a game plan.  The first part: pre-burn those calories/points with a "Drumstick Double."  For the non-runners, that's a common term used for Thanksgiving Day races that include two components, usually a 10k followed by a 5k.  The Detroit Turkey Trot does a drumstick double, which is where I first heard of it.  (Although I love Detroit races, I've avoided the Turkey Trot after doing it a few times because it's just logistically difficult. I did love running it the two times I did it, though!)
Although it was very, very difficult to get out of my warm bed on a Thursday morning (a day I don't normally run), I did it, and I was out on the road within about 20 minutes.  At least this time I was able to get a full eight hours sleep (it's been many days since I've done that!), and I was able to run in the daylight, which allowed me to take some pictures;.
It was a nice morning, although the winds picked up a bit after I was out there for a while. (Meaning, they went fro 2-3 mph to 10-15 mph).  It was definitely cold, though (29 degrees when I started), but I was bundled up pretty well.  In fact, the only real downside to the run was that my shoes, which I just got at the beginning of August, decided about 3.5 miles into my 9-mile run that they needed to be replaced…announcing the fact very loudly with a big blister on my left arch. 🙁  It was not fun running the remaining 5+ miles with that, but I stuck it out.  Definitely going to need to get some new shoes, though.
I went along at a pretty good pace, stopping a few times for pictures and once to tie up the drawstring of my sweatpants because they kept falling down (lol).  Once I had the wind at my back, it got easier, and I found myself getting faster without even trying.  When I saw that my pace for the 8th mile was in the 10:25 range, I decided to try to do a fast mile for my last one.  I've used several of my friend Katie's (Runs for Cookies) training plans for races in the past, and she likes to throw in some challenges to the "long easy" runs by having you do a race pace or faster mile at the end to help your endurance. With that in mind (and also the fact that I didn't do my usual speedwork on Tuesday), I decided to try for as low of a sub-10 as my tired legs and sore foot would allow.  To my surprise, I didn't just go sub-10…
I went sub-9!  I was pretty damn proud of myself for that…I don't have a lot of sub-9 miles in my life, and to do it at the end of a 9-mile run felt really awesome! 😀
I actually ended up doing a true Drumstick Double:
A 10k + a 5k is actually 9.3 miles, and of course I'm anal enough to want to do exactly that. 😉 I was tired, but I felt really accomplished.  Plus, I'd burned 813 calories!
After a shower, I made a pie and then worked on pictures while my husband made the entire Thanksgiving meal. (Yes, I am very blessed. 🙂 )  Other than a cup of coffee, I didn't eat anything else all day, because I wanted to be really hungry for dinner.
Besides cooking all the usual stuff, my husband even insisted that we set the traditional table:
I'll have you know that he's the one who bought all those Thanksgiving-themed table decorations. Can you tell that man loves to host holiday dinners??
I insisted on a pre-meal family photo for posterity.
Clearly, we did not dress up for the occasion. 😉  I took one helping of each item: salad, turkey, stuffing, potatoes, gravy, green bean casserole, sweet potatoes, and herbed root vegetables.  (Not pictured: two rolls.)  It made for a pretty full plate!
(FYI, those are my mom's fancy dishes that she got when she was married to my dad in 1963. The dishes have lasted way longer than the marriage did. And yes, she would laugh if she read that. 😛 )
I did have a little extra stuffing and potatoes (caaaaaaaaarrrrrrbbbbbbs), but I consciously stopped myself after that, because I didn't want that awful post-Thanksgiving stuffed feeling I have had so many times in my life, prior to when I got healthy.  I'm happy to say I was full, but not uncomfortable or miserable.  As I type this up, I still haven't had my homemade pumpkin pie yet, because three house later, I'm still not hungry enough to enjoy it, and I definitely want to enjoy it!
I haven't actually added up all my points yet, but since I earned 17 FitPoints on the run (!), I think I'm probably okay.  One things is for sure: I feel good for not giving into temptation and for taking proactive steps to help me get through the day.
I hope you had a great holiday, too (if you were celebrating).  Thanks for reading and have a great rest of your weekend!