I'm not even going to give an explanation as to why I am so behind in posting.  If you read my blog, you know that I am a busy girl, so my best advice is to just accept the fact that my "regular" posting isn't regular at all.  Once we can come to terms with that reality, I think we'll all feel a sense of relief.  Or if not, at least I will. 🙂
The number one thing I've been doing in these last three weeks is running.  And running. And running.  This Hanson's marathon training plan is, to put it bluntly, an ass-kicker.  On August 28, I ran ten miles before work.  TEN MILES.  I finished just before 6:00AM.  I've been running for 6 ½ years, and I seriously never, ever thought that would be something I would do.  It was HARD to get out of bed at 3:40am and be on the road by 4am, but I did it.  I did get to see the moon over the creek, which was very peaceful.
When I was done, I felt very accomplished.  I was all over social media proclaiming how I'd run 10 miles before work, making me super-awesome and stuff.  And yet, since then, I have run 10 miles during the week THREE MORE TIMES.  😮  Dear God, what the hell is wrong with me?  All of them have been "strength" runs, and the weather has been AWFUL for them.  We've had SO much heat and humidity, even into September (not normal for Michigan), and it seems that every strength run I've done has been when the humidity is 95-99%.  (Okay, I just looked, last week's was actually on a cool and less humid day, but Tuesday morning's was back to misery with 99% humidity!)
Besides the strength runs, there are also weekly tempo workouts…basically, you run at marathon pace for a long-ish distance (I'm up to 9 miles right now).  My marathon pace is a 10:52, so my goal range for those runs is 10:42-11:02 (I figure a ten-second cushion in either direction is appropriate).
Now, I've run an entire half marathon at a rate more than a minute faster than that, but let me tell you, this Hanson's marathon training is a whole new ballgame for me.  The stated "easy run" pace for my goal finish time is between a 12- and 13-minute mile. The first time I read that I was like, "There is no way I can actually run a 12-minute mile. I would have to walk at least part of it, and probably a lot of it."
And then I started running 6 days a week and logging 45-55 miles in a week when the average temperature was 70 degrees with 95% humidity.
So, yeah, I'm totally a 12-minute easy runner now. :p Which is fine; I've completely accepted and even embraced that, but it makes those tempo runs kind of unpleasant. 😮  Of course, I still do them, and although they have been harder than they probably should be, I always feel better when they're done.  It amazes me that my body can actually do what I've been asking of it, to be honest.
So all that running is probably the biggest thing that's kept me pretty busy these last few weeks.  Other things that have kept me busy include this every Friday night: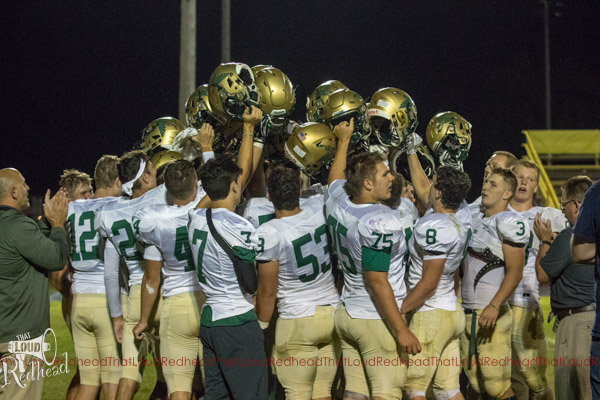 And yet, somehow, I still manage to get up and go for my Saturday runs with my girlfriends.
(We were caught by a train there on our 16 mile run back on Labor Day weekend.)
Back when it was still light when I finished running, I was able to see some lovely sunrises.
Now my post-run photos look like this.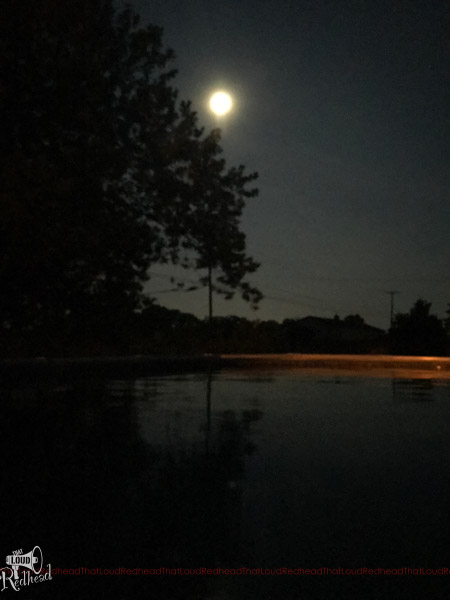 I am so, so grateful my husband convinced me to buy a house with a pool so that I can jump in it after all those humid runs.
Over Labor Day weekend, the kids and I went and picked raspberries on the hottest day of the year (at least, it felt like it).
And I've spent every waking moment that is not occupied with any of the above items processing these items:
I guess you could say I am never bored!
~~~~~~
Now for a weight check up.  My last weight was 126.4, which was down from my high of 132 back in July.  (My highest weight since I lost the last of my weight in early 2012).  Since then I have cut out alcohol with the exception of Saturday nights (since I don't run on Sundays) and I have been so busy with all my activities, I usually fall asleep exhausted at the end of the day without having eaten all my calories burned during exercise.
With that said, here's how the weeks have shaped up.
August 27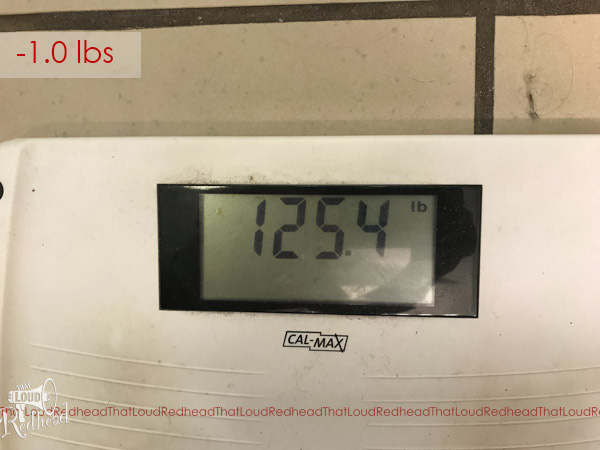 September 3
September 10
September 17
I was slow and steady there for a bit, hovering right around my goal range, but then this week I finally…FINALLY…dipped below 125.  It has been 5 months since that's happened!
But then again, what else would you expect when I'm running upwards of 45-55 miles a week without changing my eating habits?  Of course I'm going to lose weight!
I know this is not the norm, and I will admit that I am fearful of what will happen after the marathon, but for now, I will take it.  I'm especially glad to be back in goal range (albeit at the high end) before this weekend.  What is this weekend, you might ask?  Well if you are at all familiar with my habits, you know that every year I have one weekend where I throw my healthy eating habits out the window…
Canning weekend!
That's the weekend when I can all those tomatoes you see above (and many, many more) into salsa and spaghetti sauce.  Because it is so labor intensive and so exhausting, I let my eating habits slide and just allow myself to indulge in things like spaghetti with homemade meatballs, bruschetta caprese, and beef quesadillas.  Because I also can raspberry jam the same weekend, I usually make homemade biscuits, too.  Definitely not a healthy eating weekend!
Normally I do it Labor Day weekend, but this year, I have had to postpone it due to not having enough ripe tomatoes.  I have them now, but unfortunately, with it NOT being a holiday weekend, that means I have a lot of other things going on, too.  Including a homecoming football game AND dance for the oldest, and the youngest's first hockey game of the season. Wish me luck! 😮
I will report back later…maybe next week, but probably more like next month, lol. Thanks for reading and not abandoning me!