I got to sleep in about 10 minutes this morning, because I was only running 4 miles instead of five. I've been doing 4, 5, and 5 on Monday, Tuesday, and Wednesday, and then a break on Thursday, and then four again on Friday. I've been trying to make Friday my "speed" day. This morning, when I woke up, I felt like I should probably take it easy, since I have to run a 5K with Jamie on Sunday.  I started off in the 10:20 range, and it felt really hard for some reason. I couldn't blame the wind or the heat, because it was a perfect morning. Maybe I was just tired?
At any rate, I found myself getting competitive against my prior runs, as I often do, and I sped up for each mile. So then, of course, in the last mile, I wanted to try and beat an overall 40-minute time, so that at least the overall pace could be sub-10. Considering that the first 3 miles were all over 10, that was going to be fun. :p But I'm nothing if not determined, and I really turned it on in that last mile. In fact…
Now, technically, that's not actually my fastest mile. Twice before I have run faster, once when I did a 8:51 (October 2013), and another time when I did a whopping 8:47 (October 2012). I guess October is my time to run fast. 😉 But that was my fastest mile in a long time, and I sure did feel good when I was done! 🙂
My overall pace was indeed a sub-10.
I was actually pretty impressed with that 10:01 for the third 3rd mile, considering I stopped to take a picture right at the beginning.
How could I not stop to take a picture of that beautiful sunrise?
At work today, I decided to take a break in the middle of the day and head over to my favorite spot: Greenfield Village. I took my time, just going through a few buildings in an hour's time. The first one I went into was Henry Ford's birth home: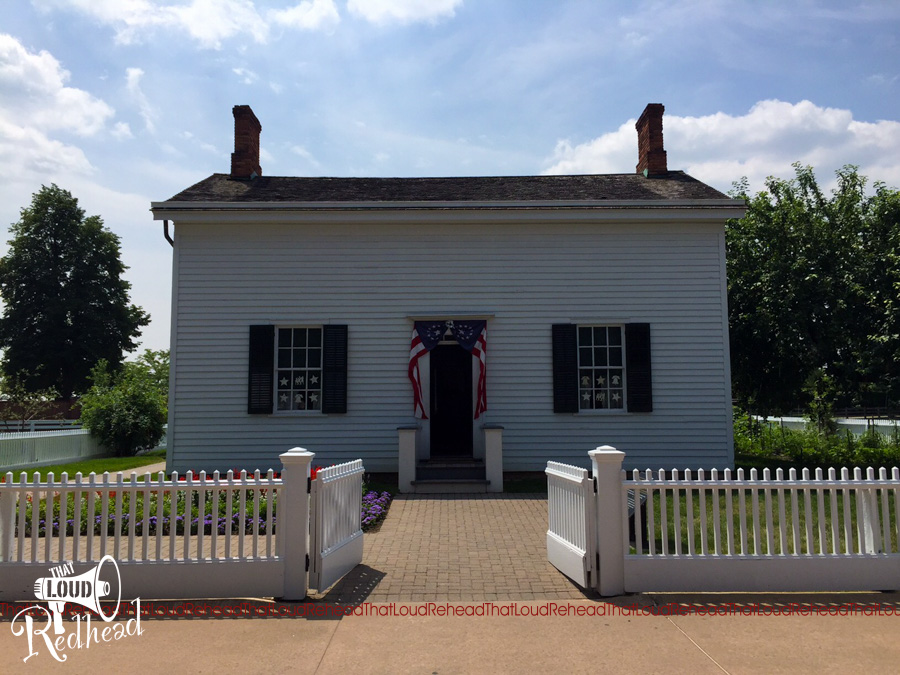 Looks unassuming, but it was pretty neat inside. It was built in 1861, and they moved it about 3 miles from its original location to the Village back in the 1920s.  The docent and I had a great time chatting about moving houses and other buildings and all the work that goes into that. (My stepfather was part of the crew that moved the Old Mariners Church in Detroit back in the 1950s. Feel free to look it up and see just how monumental a task that must've been!)
After seeing Henry Ford's birth home, I went into the building that is a reproduction of the one where Henry Ford built his first automobile.  When you walk in, a trigger sets off a recording that's supposed to be Henry Ford's old neighbor, who lived above him in the 1890s and witnessed Henry and his colleagues as they went through the process of building and testing the quadricycle. I was the only one there, and it was a really cool experience. It was like me and this old guy were having a nice, long chat. I may or may not have responded out loud to some of his comments. 😉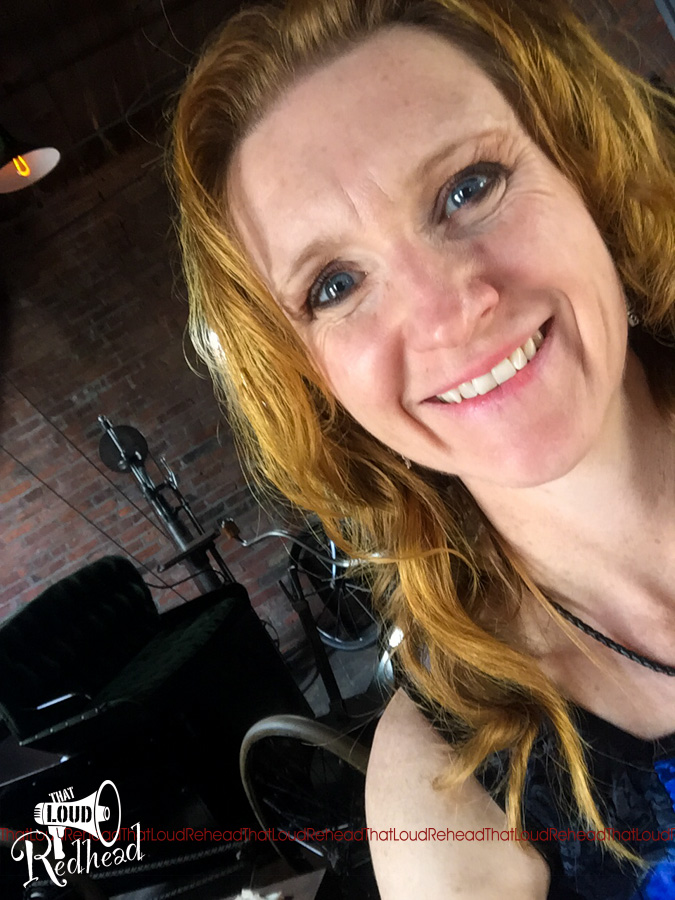 That's me in the shed with the quadricycle behind me.   Here's a better picture of it:
The next building I went into was a reproduction of the original ford motor works where the first Ford cars were built. The docent in there was giving us a play-by-play of the history of Ford car production and how the model T came to be. It was fascinating, but I couldn't stay for the whole thing. I'll just have to go back another day to find out how it ends! I wonder if that Henry Ford guy ever figured out how to make cars faster and more economically? 😉
I stayed late at work to get some stuff done, but when I got home, JJ was still ready to run his mile and a half. He's training for an as-yet-unnamed 5K in the fall. I told him I'm not signing him up for one until I can see that he's really serious about it. This is his second run this week, so I guess he's getting serious!  And yet, not so serious that he can't have fun.  I told him to smile for a picture while he was running, and instead, he danced!
I love his enthusiasm.  🙂 Heck, who am I kidding, I love everything about him!
Early this morning, I got a text from my friend, Ann, asking me if I wanted to meet up for a 6-mile run with her and her friend Toddra. (You may remember that Ann and Toddra were runners number one and number three respectively for my [awesome] marathon a few months back.)  Somehow, she convinced me that it would be a great idea to meet up at 5:30 AM to run tomorrow. :p Ah well…it'll be fun to have some conversation during my run. 😉
And with that…off to bed I go! Thanks for reading!