I feel like I've lost two weeks of my life, but whatever. I know I've been completely silent for the last couple of weeks, but it has not been for lack of desire.  It was simply lack of time.  I was actually shocked when I went and looked at my blog this morning and realize the last thing I talked about was Jamie's class trip–and that was three weeks ago!  Here is what has kept me busy since my last post:
That's Jamie, all dressed up for his eighth-grade formal. (Sidenote: did YOU have a formal when you "graduated" from eighth grade? I didn't.) He thought all the boys in his class would be wearing sportcoats, but when we arrived at the park for pictures before hand, and he saw that no one else was wearing one, he quickly took his off. But before he did…oh, be still my heart. 🙂 Here's a shot of the boys:
Boys are so silly. 😉 I like this picture better: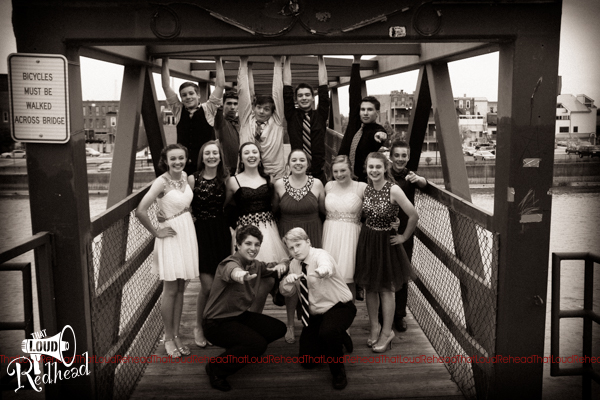 The kids had a ton of fun, and I took a ton of pictures.  I got up the next morning and had another MAF run, which actually turned out not to be too bad, all things considered. It's not that my pace was spectacular, but more that I didn't have to be rushed for this one, so I kind of just relaxed, didn't grumble about the walk breaks, and allowed myself to really enjoy a run.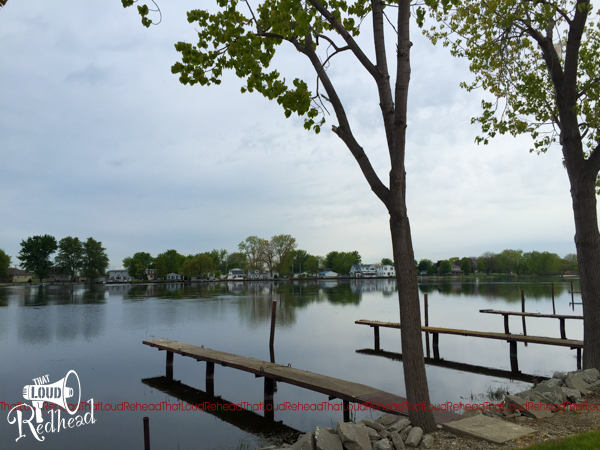 The next day, May 22, I was delighted to find that when we took the cover off, the pool looks fantastic!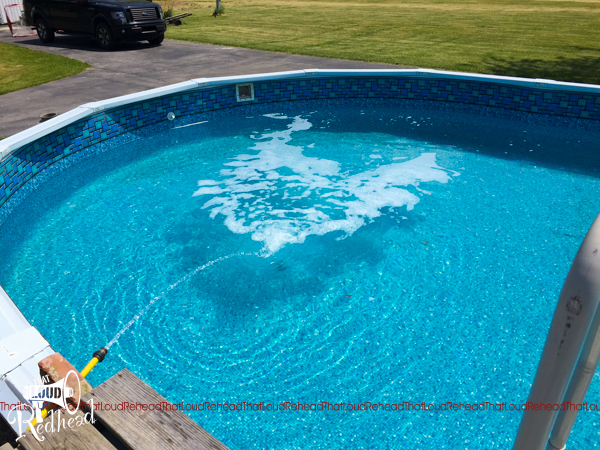 It was in the high 70s that day, and although the water wasn't exactly tepid, JJ was actually brave enough to go in! Now, just stop for a minute and think back to my last post, where I mentioned that just one week before JJ did that, it had been snowing! Doesn't that just blow your mind?
For dinner that night, to celebrate the official beginning of summer (the opening of our pool), we grilled the entire meal.
That's grilled asparagus, grilled coconut glazed corn, and grilled chicken drumettes. (Which are really just drumsticks with a fancy name, I guess.) I really like the spices and the sauce of that recipe, but I am absolutely not a fan of drumsticks. I think I will make this again soon with chicken breasts, and then I'll take some good pictures and post the recipe. It comes with a horseradish sauce that is just to die for! 
Anyway, when I weighed myself the next morning, I wasn't overly thrilled.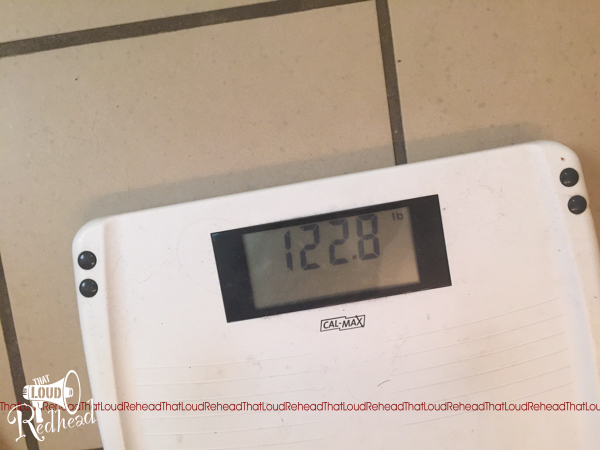 That's up a pound from the week before. Perhaps all the cookies I ate during the lacrosse tournament finally caught up with me? 
At any rate, I really didn't have time to think about it, because that began my week of torture. About four weeks ago, one of the managers in my office (not my direct manager) sat down at my desk and asked me what I thought about taking our main sales seminar and updating for Canada. By updating, he meant altering the content such that it reflects Canadian processes, products, and terminology. And then he dropped the real bombshell: they had already agreed to present it the week of June 20. I just kind of stared at him dumbly. What you have to understand is that this is a 4-day seminar, and in total, it consists of over 1000 pages of documentation.  Besides the fact the Canadian processes and products are very different, did you know they also speak a totally different language than we do in the US??  
OK, yes, I'm kidding, but if I have to change labor to labour and honor to honour one more time…to say nothing of the fact that mileage is not mileage in Canada! I actually had to call someone in Canada and ask them how to say the word kilometrage when we were recording the new videos.  :-p 
But it gets better, because in addition to that, I had cheerfully agreed to do the memory book for Jamie's eighth grade graduating class. It seemed like such a great idea two months ago! So while I was working long hours on my Canadian project during the day, I was coming home at night and staying up until one or two in the morning trying to finish the book. And just FYI: I was not watching what I ate during this time.  I do not do well in balancing healthy eating with working on "projects," because sitting around in front of the computer, stressing over deadlines, is a real trigger for my bad eating habits.  I was MANY calories over my goals just about every day last week. :/
I finally got the memory book finished Wednesday night about 2 in the morning, and it turned out pretty damn good, if I do say so myself. Which I do! 🙂 There are perks to being a graphics designer for a living.
I sent the book to print on Thursday, and then immediately got back to my Canadian project, which I then worked on over all of Memorial Day weekend. But I didn't just work on that: Jamie also had his "graduation picture board" due on Tuesday, so in between reviewing and updating sales seminar content, I was cutting out pictures for Jamie to put on his board.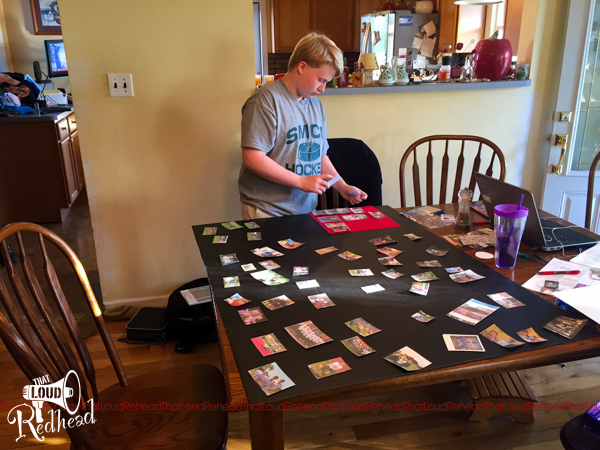 So many pictures!!
I did also manage to get two runs in, though.  I ran 5 miles Saturday morning, then I did a 3-mile run and 1-mile walk with Jamie at the Metropark a little later to help him train for our fourth year in a row of doing the Kona Run.  It was fun to run with my favorite (ha ha, or should I say favourite?!) running partner.
We had a little surprise guest on our run at the Metropark, though…an Eastern hognose snake! 😮
I've never seen one before, but it looks horrifyingly close to a rattlesnake. It's not; supposedly it's harmless, but still…talk about a motivation to run faster!
After the run with Jamie, it was back to my Canadian project while he worked on his board.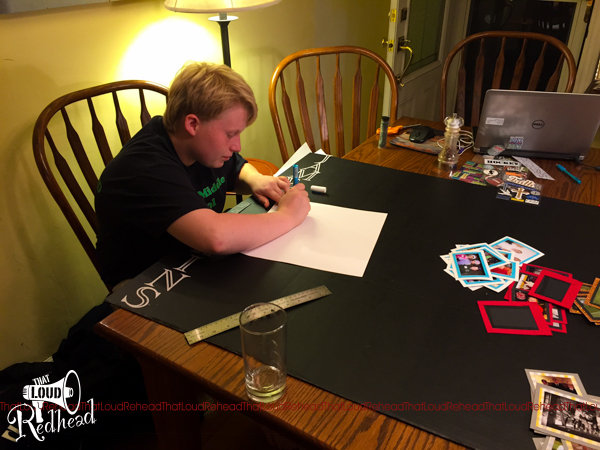 In that picture, he's glueing on the die-cut letters my neighbor made for him with her "cricket" machine. They were a pain in the ass, but absolutely sweet!
I finished the first round edits of the Canadian project at 2 AM in the morning Memorial Day, in time for my Canadian friends to review it (they didn't have Monday off, obviously!).  I went to bed at 2:30am, and actually slept until 10:30am! By then it was ridiculously hot (83 degrees), but I still went for a very humid 3-mile run.  I weighed myself when I got back and found this:
Huh.  I actually stayed the same. That was kind of a shock, considering how awful my eating was, but I know that it might catch up with me later. (Especially after this week…but that's for another day.)
Because I'd worked so hard ALL weekend, I decided to splurge and make pancakes and bacon for our Memorial Day "brunch." (Which we ate around 1pm!)  JJ even helped me!
I also jumped in the pool in the afternoon–my first pool dip of 2016!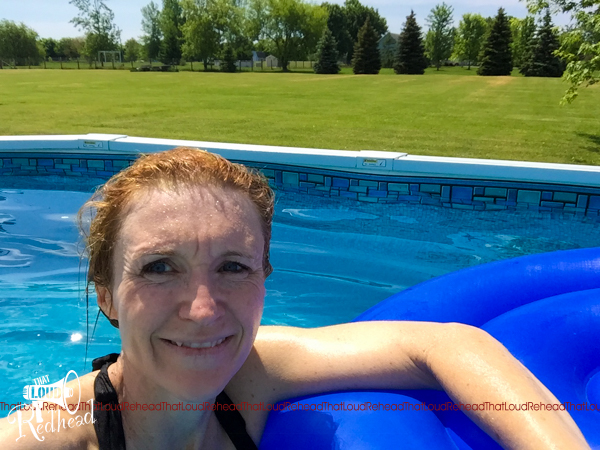 Then we got back to the board…again…while I interspersed that with some more of the Canadian project…again. (It's never-ending, I swear.)  The board was more work than I expected, but Jamie had a real "vision" for it, and I had to let him go with it.  He picked out all the pictures, the embellishments, the lettering our neighbor cut out with her die-cutter, and the matte papers.  He was really inspired!  I did all the cutting, though–and sliced myself twice with the paper cutter.  :-p But when it was done…
Truly, it was pretty magnificent.  And he was so proud of it.  And by the way, we finished it at 1am Tuesday morning.  😮
If I ever get to sleep more than 4 hours a night again, it will be a miracle. 😉
Okay, I'm back to the Canadian project for now, but I'll be back with another "big" event in our lives next time. 🙂  Thanks so much for reading!