First things first…I have to celebrate my baby's special day:
That's my youngest, JJ, who turned 12 on Sunday.  He is such a character, and although he has a propensity to talk too much in class (no idea where it comes from…), he is a great kid in so many ways.  The week before his birthday, his team went to the District finals and, though they were the underdog, they managed to beat a higher level team and come out as District Champs!
And as if that wasn't a great enough day for my little Pee Wee hockey player, guess who was named game MVP?
I was so shocked, and I think he was, too.  Defensemen don't often get chosen as MVPs, but the coach told me afterwards that they all voted him as MVP because "he worked his ass off." LOL!  He definitely was all over the ice and skating harder than I think I've ever seen, and to have such a reward was really special for him…and for his parents!
For his birthday, we a snowstorm. 😛  Actually, it happened two days before his birthday, but he enjoyed having a three-day birthday weekend.  On Sunday, his actual birthday, we had a pancake breakfast at church, and then he had hockey practice.  My sweet sister brought cupcakes to the rink for JJ to share with his teammates, and then one of the coaches suggested that the team head out to the sledding hill afterwards to take advantage of all the fresh snow.  Almost the entire team went, and it ended up being quite a party.  One of the moms brought hot chocolate, everyone brought sleds, and the boys had a blast.
It turned out to be a great birthday for him.
So that was Sunday.  Tuesday was another important day…
That's right—Paczki Day!  My love for packzi is pretty well known on my blog, and this year, I pre-ordered two dozen of them from a Hamtramck bakery (the ONLY true authentic paczki come from Hamtramck), and my sweet husband picked them up at midnight and then brought them home to me before I left for work.  They were as good as they always are.
That is a Bavarian crème one, and it was amazing.  I won't lie…I had more than just that one.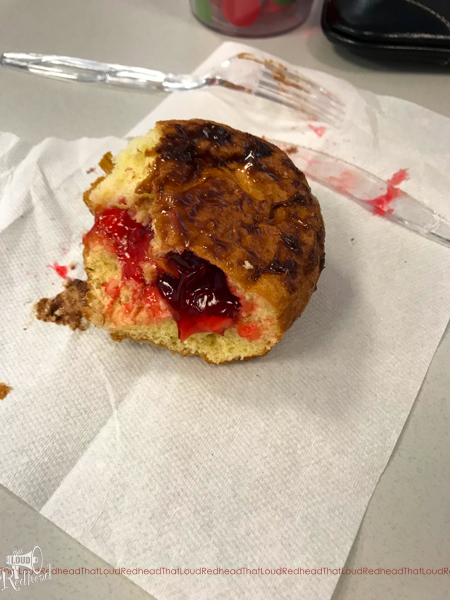 I might have had three on Tuesday…but whose counting.  I did run 4 miles Tuesday morning.  I woke up late and almost skipped it, but I knew that I would need to burn some calories to enjoy my favorite donuts…not that 4 miles would burn off more than a bite of one of those things, lol!  But running later meant I got to see the sunrise, which was a nice change!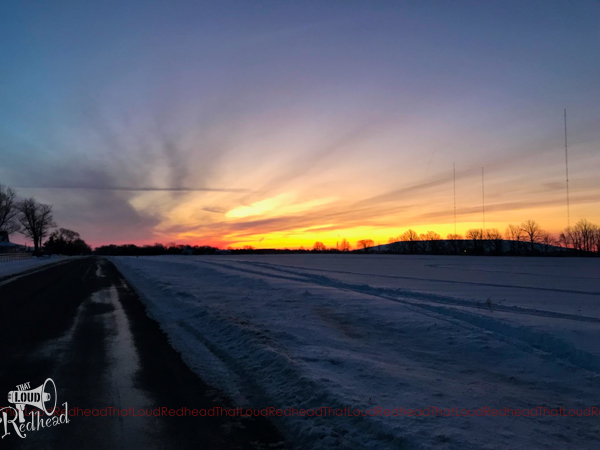 Okay, so let's talk weight.  I know I'm woefully behind on my weigh-ins, so here's my catch up:
That is my weigh-in from February 5th.  I was up 2 pounds from the previous week, but you might remember I was sick that weekend and didn't eat much (during our anniversary fail). Still, not great by any stretch.  Then came this week…
Up another .6 pounds.  Again, not the direction I want to be going in.  I can't lie, though…I have been awful at following the program these last several weeks.  Part of the reason is just that I have SO much going on.  Currently, I am working on three major projects:
Dinner ticket chairperson for the school auction
Starting and managing a new youth lacrosse team (with 27 kids!! 😮 )
Founding a historical society for my community
And on top of that, I have a full time job and two kids that play hockey, plus a husband that works nights.  Seriously, there was a day last week when I had a phone call about the historical society, an email about the lacrosse team, and a text about dinner tickets…all before 7:30am! 😮
I am not writing all these to make excuses.  I don't feel the need to make excuses, not to myself or anyone else.  I know what I need to do to lose weight, but I also know that there are times in life when you have to prioritize, and right now, my weight is not at the top of the list.  My health, of course, is always at the top of my list.   I'm still running 5 days a week (it's honestly the best part of my day most days, even when I'm running in snow—those endorphins are such stress relievers!), and I haven't gone totally off the deep end with my eating. Thank God I still like salad and grilled chicken breast, lol!
But my weight, and whether or not I choose to obsess over it, is definitely not at the top of my list.  Not right now, at least.  I'm just not working as hard on it as I normally do, and that's okay, because believe me, I am working hard on plenty of other things.
With all that said, I want to say that something else I need to not work so hard on right now is my blog.  It is really getting hard to find the time to make posts, as evidenced by the fact that I am so behind and barely posting once every couple of weeks.  I decided this morning, as I was driving into work and feeling the guilt of not posting, that I need to take a break from my blog until things calm down.  March will be an absolutely insane month for me this year: the auction, the first lacrosse practices, and our first historical society meeting will all be within 10 days of each other.  Just typing that makes me want to curl up under the covers and never come out, lol!
So I'm going to take a hiatus, which makes me sad, but at the same time, I need to take some stress off my plate.  I will be back, probably toward the end of March, when things are hopefully not so crazy!
Thank you so much for reading my blog, even when it's completely irregular, and thanks for your patience as I try to get my life balanced a little bit.
Have a great day!