Oh my goodness, it's been so long. Let's see how short I can keep this.
January was a whirlwind for me. Hockey became chaotic, because the ice went down at Jamie's ice rink, and that began the challenge of rescheduling and finding other options, not only for us, but for the other two high school teams that skate out of that rink.
We survived the first hockey tournament, and then it was time to have a parent meeting for the lacrosse team. That lacrosse team that I started last year so that my kid could play has really blossomed, and we now have almost twice as many kids as we had last year. More than half of them are new, and that means a lot of handholding and question-answering. But it's all good.
After lacrosse, it was a historical society board meeting as we gear up for the coming year. I have so many fun and exciting ideas, if only I had the time to do them all! I did do another citizen interview the next day, which was a bit stressful because I really didn't have time for it, but still fun.
Then came my most chaotic weekend: Martin Luther King Jr. weekend. Both boys had a tournament that weekend, one that Jamie's team hosted, and one for JJ in Cleveland. Meanwhile, my husband ran away. OK, not exactly ran away, but he hopped in the car with his sister to drive her back home to California so that she wouldn't have to make the trip solo. That meant I was on my own with two kids for 10 days, 10 hockey games, and two hockey tournaments.
It was bad enough that I had to handle two hockey tournaments in two different cities in the same weekend, but then Mother Nature decided I needed a little more to handle. 😮
On Saturday morning, we were hit with our first real snowstorm of the season. It's pretty rare for Michigan to get its first snowstorm so late in the season, and pretty much everyone was unprepared.
Maybe that included me. Maybe a little bit. But I sucked it up, and when Jamie's second tournament game was postponed, I loaded up my car and headed to Cleveland.

Without a doubt, it was the most stressful drive I've ever taken. What would normally be a 2 to 2 1/2 hour trip to Cleveland took me 4 1/2 hours. I pretty much white-knuckled it the whole way, but I got there, just in time to see JJ's team win and move on to the championship in the morning. Unfortunately, they lost that one, but JJ and I had a good time. And the drive home was so much better.
The following week was a little less chaotic, but while all that was going on, I was preparing for something pretty major on January 30: a big (BIG!) presentation to various high-rollers at my company, including the president, the CFO and the executive vice president of product strategy. So yeah, kind of a big deal, even for a seasoned presenter like me. I spent easily 60 hours working on a video to be incorporated in the presentation, staying at work late many nights in the month of January. (I discovered that they actually turn the lights off at 8 PM in the whole building!). As it got down to the wire, I holed myself up in my make-shift home office with every spare moment I had, including the entire last weekend of January.
The presentation was scheduled for 5 PM on January 30, and that Monday, we were hit with another snowstorm. But that was just the beginning of our weather troubles: that snowstorm ushered in the 2019 "Polar Vortex" for the Midwest, and our temperatures plummeted. So not only was I ridiculously, chaotically busy, I was freezing all. the. damn. time. It was so bad around here that the Postal Service didn't deliver for three days, and numerous other businesses, even people who work indoors, closed on Wednesday, the day that the temperature in the afternoon didn't even make it above zero—also the day of my presentation.
The night before, I was up late, still working on putting the final touches on my video, when I got an email about 10 PM that literally made me jump up from my chair and scream in frustration. (And say a lot of curse words.) They canceled the damn event! Why? Because of the temperature. Seriously!? I was so upset. I was exhausted, I had put time and even some of my own money into this video to make it something that would win the "contest" that we were involved in, and after five months of being on this project, and eight solid weeks working on this presentation, they canceled it. I was literally ready to quit my job, I was so mad.
So, yeah, it was a very long and stressful January. But things have slowed down a little now, and on the bright side, just yesterday, they finally announced that they were rescheduling the presentation. I was so relieved, I can't even begin to tell you how relieved. Please pray that we don't have a freak snowstorm in mid-March, because if they cancel it again, I am not going to be responsible for what happens.
During all this, I'll bet you can guess that my eating was not exactly on point. Actually, it kind of sucked. Don't get me wrong, it wasn't a free-for-all, but it wasn't great. The added challenge is that the weather has hampered my half marathon training. In fact, I got so desperate because of all the missed days due to snow and/or below zero temperatures, I finally broke down and joined the company gym that is not at all conveniently located for me.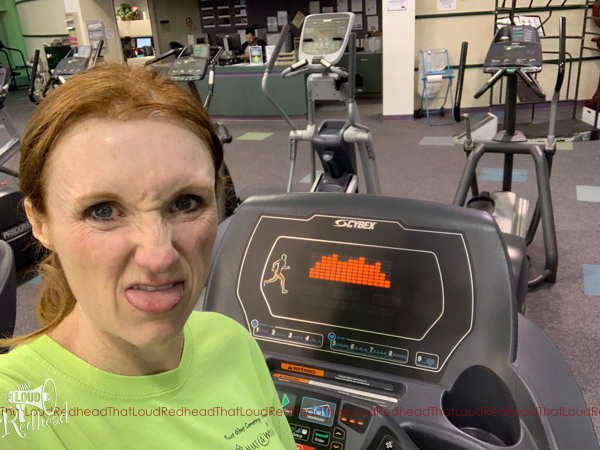 That's me after running 5 miles on a treadmill. It sucked! But I got it done.
The first weekend of February, my husband and I went away for our annual anniversary overnight to a bed-and-breakfast. (Our 22nd wedding anniversary was actually January 31, but we postponed the trip so that I could work on my video. In retrospect…)

Dinner on Friday night was very good, but breakfast the next morning (same location, it was both a restaurant and a bed-and-breakfast) was absolutely incredible!
It's the most full I've ever been after a meal at a bed-and-breakfast. And that was even after I turned down the extra helpings they kept trying to fonce on me. 😛
My worst day as far as eating goes was Super Bowl Sunday. And yet, I got up and ran 10 miles that morning! Normally, I do my long runs on Saturdays, but I had to skip because of the overnight trip, so I drug myself out of bed at 4:30 and was out running 10 miles before church. That meant that I felt pretty justified in eating all the crap at the Super Bowl party I attended. Probably not my best plan. Even though I waited two days before I weighed myself, the results were still not pretty.
Ouch. Not the highest I've been in the last 7 years, but not far from it.
At that point, I knew I had to do something. I was 10 pounds overweight, and I've been between five and 10 pounds overweight since I finished my marathon in October. So, last week, I decided to try Weight Watchers again. Only, it's totally different now, because they don't call it that. It's Wellness Wins or something. The program is still the same as it was when I stopped using it a couple years ago. They still give you too many free foods in my opinion, but at the same time, they give you less points, and they really punish you for the foods that you like. Or maybe that's just me, since I do love beef, bread, and desserts.
But, last week, I went all in and followed the plan all week. One notable choice I made was to go with the default of not swapping activity points for food. That was a hard mindset to get into. Because, let's face it, when you run five or six or eight miles, you feel like you deserve to eat.
But I sucked it up and, although I did go into the negatives in my weekly points, I didn't eat the many activity points I earned last week. It was kind of frustrating to follow the plan, to be honest. One day in particular, Friday, I really felt cheated. I had my normal breakfast, which is eight points because I like milk, cereal, and English muffins, and my normal lunch of a frozen meal, which happened to be the beef one and therefore was a little higher in points, but then, we went to dinner at a friend's house. He made spaghetti and garlic bread, and then we had a cake to celebrate JJ's birthday.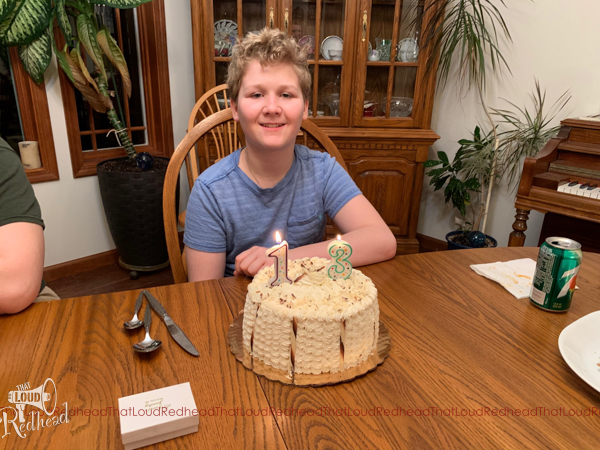 I really did try to reign it in. I'm surprised that our friend didn't comment on how little food I ste, since I took literally a cup of pasta, half a cup of spaghetti sauce, and then one piece of garlic bread. I had brought a cannoli cake, but I had a very small sliver, and then, because I didn't want to be rude, I had a few ounces of Moscato.(not my favorite wine, so actually pretty easy to only have a little.) And yet, at the end of the day, I had used up 44 points!!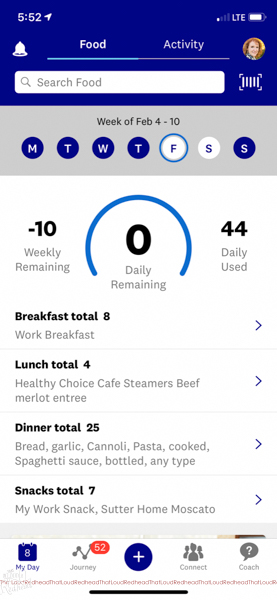 That seems like way too many points for the small amount of food I ate. But again, it just shows that Weight Watchers really punishes you when you make choices that it deems inappropriate.
I stayed on program for the rest of the weekend, and despite the fact that I ran 6 miles on Saturday, I did not overindulge, and I did well on Sunday too. So this is how my week ended up, point wise:

Yes, 10 points in the hole, but…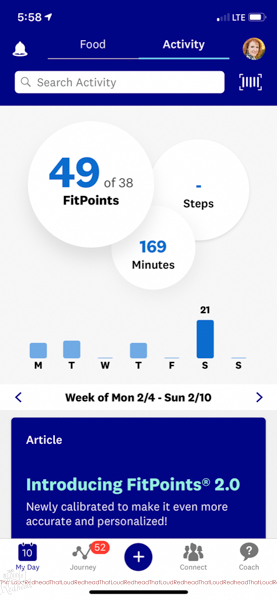 Look at all those activity points I earned and didn't use! And the final results…
Well, yes, it makes sense that if I eat less, I'm going to lose weight. This should not come as a shock to me, I know.
I definitely still don't love the program, but right now, I need to do something different, and this is probably my best option. I'm continuing to stay focused this week and hoping that I can get back under 130 for the first time in many weeks next week. My goal is between 120 and 125, so I've still got a little ways to go, but I will admit that I am feeling better about myself right now. My clothes are fitting a little bit better, and I think I'm just less tired than I was before.
So much for being short! 😛 And what the hell, since I'm already long-winded anyway, here are a couple more pictures to show what's been going on in our world this week.
Happy birthday to this kid, who is now officially a teenager.
The professional picture was taken in the summer, but he's grown over an inch since then! Thus, the need for the new hockey stick.
His birthday was Monday, and the day after, he got a day off school because of…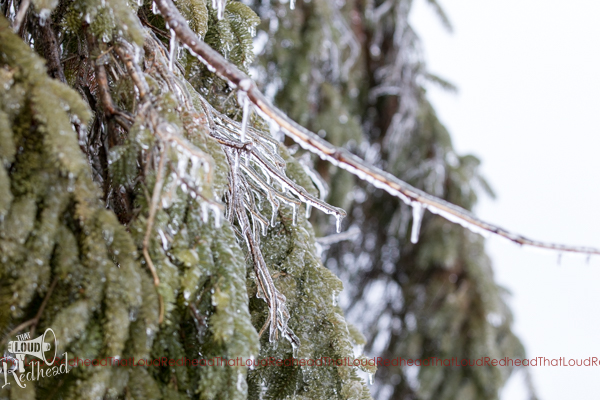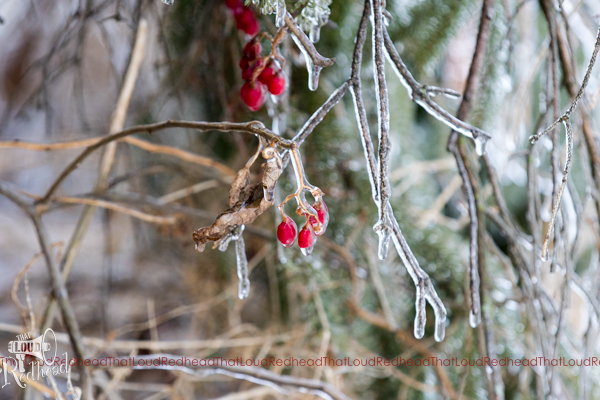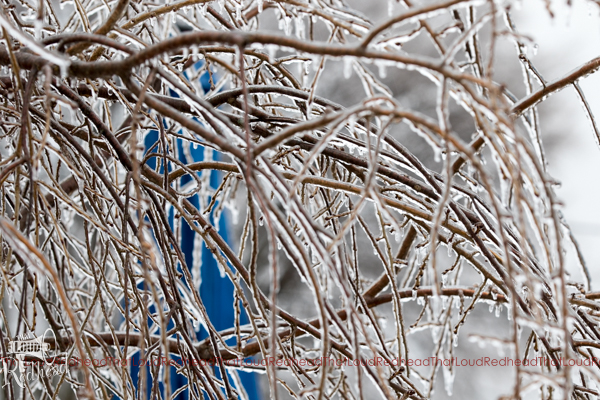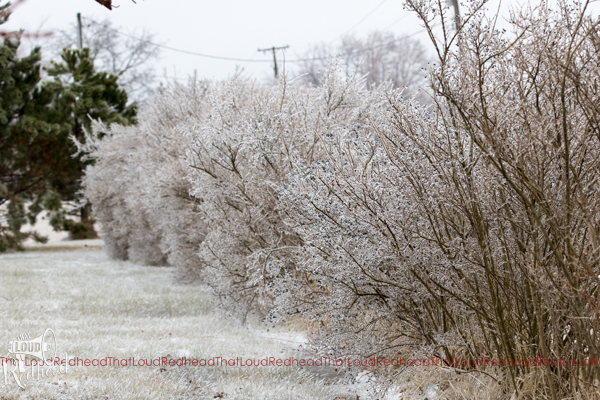 Mother nature, you're killing me right now. If I make it through this half marathon training, it'll be a miracle. 😛
Thanks for reading!