As always seems the case with my life, Jamie had a lacrosse game over an hour away starting at 7 PM the night before we left. After watching the game, we had to head back to pick him up at the high school, and then we all had to go out to Meijer and Walmart to pick up all the things that we still hadn't gotten for the trip!
I ended up not going to bed at all, and when my father-in-law arrived at 3:30 a.m., I had just finished a cup of cappuccino and was ready to go.
The flight was long and unpleasant, mostly because I just don't like to fly. But I suffered through, and at about 1 PM Honolulu time, we landed. After getting our rental car, we made it to our hotel, the Moana Surfrider on Waikiki.
If you bother to look it up, you'll discover pretty quickly that it is not a low-end hotel. In fact, quite the opposite. But as I told my sister-in-law (my travel agent) when we booked this trip over a year ago, if I'm going to go to Hawaii, I'm going to do it right. The hotel was amazing, and also historic, which of course I loved.
My sister-in-law told me to tell everyone with an ear that it was our 20th anniversary and that we were renewing our wedding vows, and it did pay off. The clerk who checked us in sent up goodies within an hour after we arrived:
The box holds chocolate-covered macadamia nuts…and thus began my love of macadamia nuts. But then again, there are few things dipped in chocolate that I don't like. 😉 The champagne was also something I grew quite accustomed to during the trip. I do love champagne. 🙂
One of the biggest challenges of the trip was finding somewhere to eat every night. Getting four people to agree on anything is difficult, but it's especially difficult to find food in a seafaring locale when you are traveling with three people who don't like seafood. 😛 But that didn't stop me! I had a lot of seafood, including salmon, which is one of my favorites. Nothing like starting off your vacation with a salmon Caesar salad: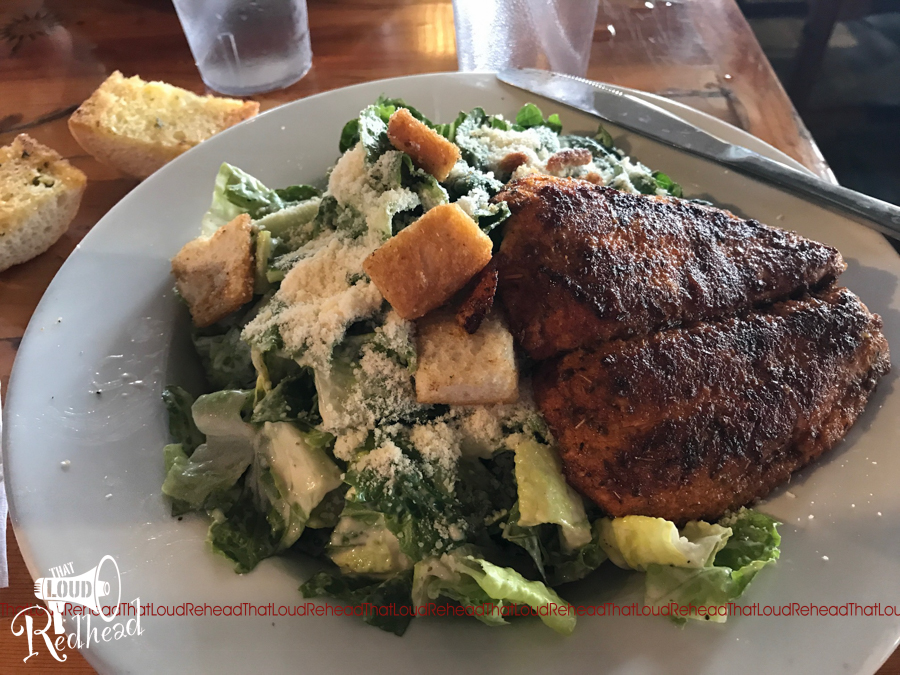 So good! As was this:
(Spoiler alert: after this trip, I think I have actually had enough piña coladas to last me a lifetime.)
After dinner, the boys had to go in the water:
Can't say as I blame them either! Jason and I went in for a quick dip and then hung out on the beach while they swam.
We never actually went in the hotel pool (didn't need to, as the beach at Waikiki is absolutely stunning!), but it was very picturesque.
OK, that's enough of the first day, which really didn't amount to much anyway, since we are traveling so much! On to day two!