*Updated November 2016 to make it a bit more concise.*
I wasn't excessively heavy grown up, but I was definitely on the chunky side.  I didn't really put on the weight until I was in my 20s.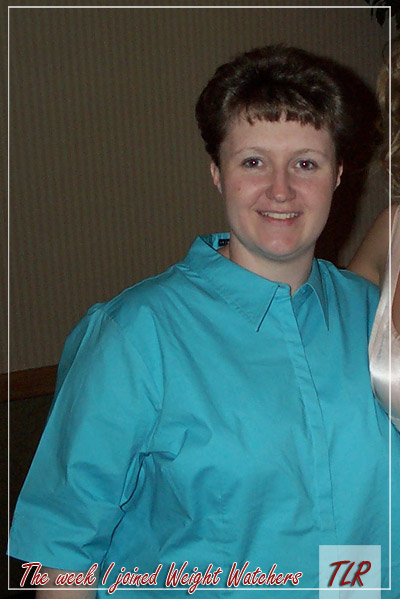 I was young, newly married, and has a husband who worked a lot, which left me plenty of time to eat–so I did!
I was 28 years old when a succession of events occurred to make me realize I needed to lose the weight.  Mostly, it revolved around buying new clothes because my old ones didn't fit, and being shocked to discover I had to buy pants in size 22!  I also bought a new bathing suit for our trip to Italy, and when I saw the pictures of myself in it, I was horrified.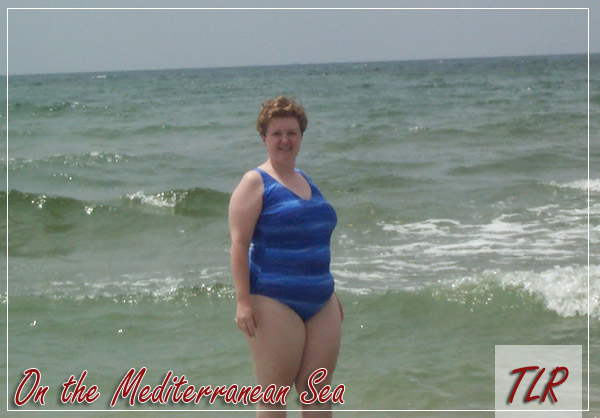 I joined Weight Watchers (not the first time in my life) and was really committed.  I lost 50 pounds in about 14 months, from May 2000 to July 2001.  Then I got pregnant! 😮  I gained 60 pounds in pregnancy, and struggling with getting all that weight back off.  Having a new baby made it very difficult to get to Weight Watchers meetings, but in January 2004, I discovered that they had an online program.  I joined and was able to lose the remaining weight.
I got pregnant again in summer 2005, but this time, I didn't gain as much weight.  For the next 5 years, however, I struggled with trying to maintain my original weight loss.
It wasn't until November 2011 that something finally clicked for me. That month, I saw my friend Katie (whom many people know from her blog, Runs for Cookies) on the Dr. Oz show, celebrating her 125 pound weight loss.  I knew she'd done it strictly through diet and exercise, because I'd watched her through the entire process.  I decided if she could lose 125 pounds that way, I could certainly lose 10 or 15 pounds using the same method.
The key for me this time was exercise.  I started walking daily, and then I transitioned to running.  That is a story in and of itself.  But after 7 months, I'd lost 25 pounds and was finally at (actually, below!) goal weight at Weight Watchers.  In June 2012, I earned Lifetime Member status.  My lowest weight (at home) was 113, but that turned out to be unsustainable for me, and I have readjusted my goal to 120, which is a good, healthy weight for a 5'2″ woman in her 40s.
Although I have struggled with some weight gain in the years since I originally made Lifetime (anywhere from 5-8 pounds above my "new" goal weight), I am still under the Weight Watchers goal for my age and height, and I have successfully maintained Lifetime status every month since June 2012, current through the writing of this post in November 2016.  Although I do still weigh-in monthly, I do not currently follow the Weight Watchers program.  In September 2015, I switched from Weight Watchers to counting calories, which worked out well, because when they came out with the "new" Weight Watchers program in November 2015, I did not like it at all. I feel like calorie-counting is more flexible, and it works better for my lifestyle at this time.
I once thought that I would get to a point where I would just be "in maintenance" and would never have to worry about "losing weight" again.  After nearly 5 years of doing this, I've discovered that's not the case.  There seem to be only a few times in the year when I'm "at" goal (typically in the dead of winter; why, I don't know).  The remainder of the year, I find myself struggling to lose 5-8 pounds.  But that's just my new reality, and although it's not exactly fun, I do know that's it a far, far better situation than the way I used to live!
Thanks so much for reading my blog!
If you would like to see a table of all my weekly weigh-ins, go to the Weigh In link on the menu above.