Believe it or not, this blog actually started as a way for me to catalog my experiences with hockey photography!  😛
The Background
I have always loved taking pictures. I remember my first camera was a disc camera, circa 1985 (piece of crap that it was, lol!).  I was always trying to take creative shots, but that's kind of hard to do with a disc camera. (Didn't stop me from trying, though!)
I have had many cameras since then, and I remember getting my first digital camera in May 2000, right before my husband and I left for a 12-day trip toItaly.  We were so excited about the idea that we could take a whole bunch of pictures each day and then download them to my dad's computer that night to start fresh each morning!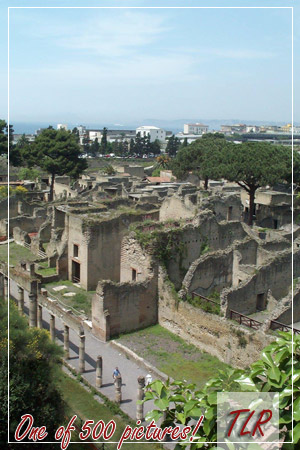 We took 500 pictures on that trip, which seemed like so many at the time. (Now, I take 500 pictures at one hockey game, lol!)  It's funny to see the resolution on those pictures compared to my current camera. 😉
I've had several cameras since then (including one that we ran over with the car one Christmas—the camera didn't survive, but thankfully, the pictures did!).  I am not a very good photographer, though I do have my moments and lucky shots.
My Photography Philosophy
I love to look at pictures as much as I love to take them.  I could spend hours looking at photography sites!  A lot of folks I know view their photography as "art," and I would whole-heartedly agree with them—there are many beautiful, artistic shots out there by some very talented photographers.  For me, though, I view photography more as history, and I think it's my love of history that makes me love photography as well.  A lot of my friends and family are surprised that I take so many pictures, but to me, it's a way to capture a moment in time that can be looked back on for years to come…a way to capture history so that it is preserved forever.  That's why I not only don't mind if someone asks me to take pictures when I'm at an event, I thrive on it.  I love knowing that my pictures will be seen someday far in the future, and they might even help tell someone's story long after they aren't around to tell it themselves.
The Real Reason I'm Here
As much as I enjoy taking pictures of everyday life, my favorite thing to photograph is my boys' hockey teams.  I don't know why I love it, but I do.  You just never know what you're going to see on the ice, and I guess I just love the opportunity to capture potentially great moments forever.  I take a lot of pictures of my kids, of course, but I take even more pictures of the rest of the team.  It warms my heart and makes me smile when one of the parents of another player stops me to show their appreciation of the pictures I've taken of their child.  I know it's not that I'm a fantastic sports photographer (I'm sooo not!), but more just the fact that I do take pictures. I am there at every game, and honestly, what family wouldn't be happy to have an official team photographer for free, no matter how bad or good their pictures might be? 😉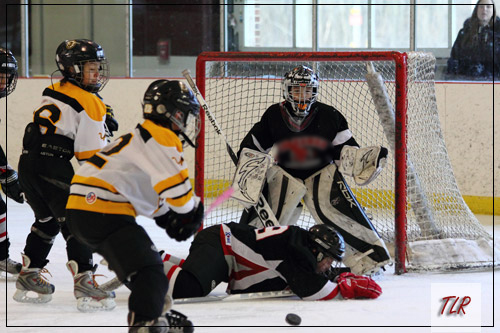 It was my love of hockey photography, and specifically, a critical missed shot, that made me finally decide that it was time to upgrade to a DSLR.  You can read about that decision here.  And then you can read the corresponding happy ending here.
My Goal
My long-standing goal is to improve my photographic skills, and specifically to get better at hockey photography.  I hope to eventually know how to use all those settings on my camera.  😉  I will probably get there someday, but right now, reading up on photography is not all that high on my list of things to do.  There's a lot going on in my life! But I hope to take some classes and do some research to learn what equipment and skills I need to fulfill my goal.  In the meantime, I'll continue to take pictures and post them here, because if nothing else, practice makes perfect, and pictures are fun to look at! 🙂
Thanks for stopping by!