I promised I'd be back, and I am!  Just long enough to wish everyone a Merry Christmas (or Happy Hannukah, or whatever you prefer).  I did finally get my Christmas cards done and mailed out…on Monday, ha ha!  Still, I think they turned out pretty well.
My boys had a great Christmas.  Jamie got a new stick, but since he had to be there to pick it out, we just went ahead and let him use it after we purchased it on Friday.  He's already had a game with it, and it does seem to have improved his play!  He thought that was all he was getting, but I'm a sneaky mom who also managed to surprise him with…a phone!
It was a hard decision, but we know it will make our lives easier in the long run, with all the times we have to let his hockey friends or school friends give him rides.  JJ got some Skylanders thing that he's all excited about (and of course is now angling for Jamie's old iPod touch, which really isn't that old at all… 😉 ).
As for me, I got some awesome new running stuff, including an armband holder for my new iPhone 6 and a sweet Under Armour Cold Gear shirt.  I just started my marathon training on Sunday, and although technically my five-mile race-pace run wasn't supposed to be until tomorrow, I went ahead and got it in today.  Because, new toys. 😉
Check out those wind gusts pictured on my anemometer…21+ mph. That was tough, but it made the run back pretty good, and I ended up with a 10:40 pace.  Considering my marathon race pace is actually an 11:04, I was pretty pleased. 🙂  I've gotten a lot of good-natured grief about having started my marathon training the week of Christmas, but while most think it sucks to be running so much at the holidays, I say–bring on the Christmas treats!! I've already run 16 miles this week.  Thats 31 activity points, and I haven't even done long run yet.  Boo-ya! 😀  That means I get to enjoy more of this…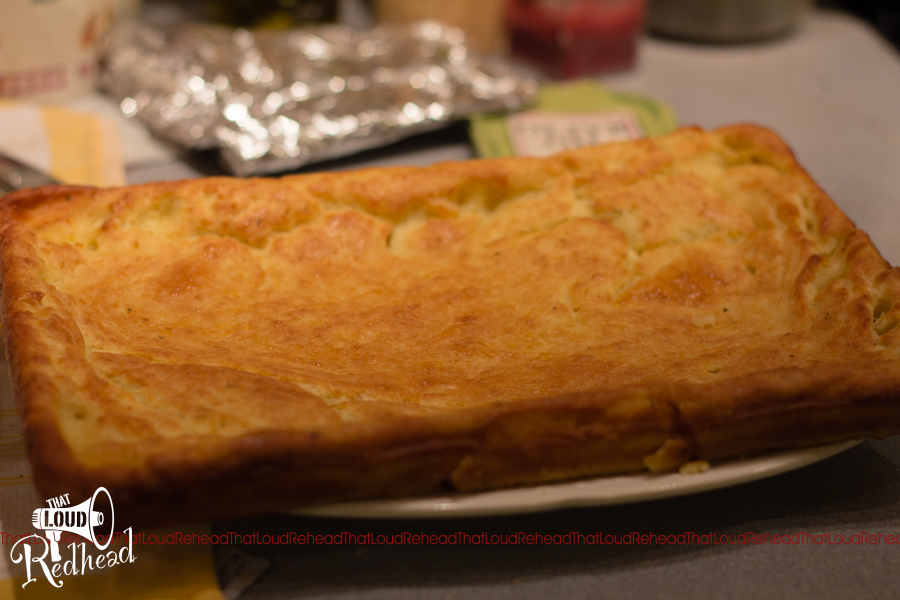 (Yorkshire pudding…LOVE!!)
And this…
(This is an as-yet-uncooked bananas foster bread pudding experiment…I'll let you know how it turns out.)
More from me another day, for now…I'm going to go spend time with my mom and sister and enjoy this blessed day.  Unto us a Savior is born–hallelujah!
(Jamie was acolyte at Christmas Eve 11pm service…)
Merry Christmas and thanks for reading!