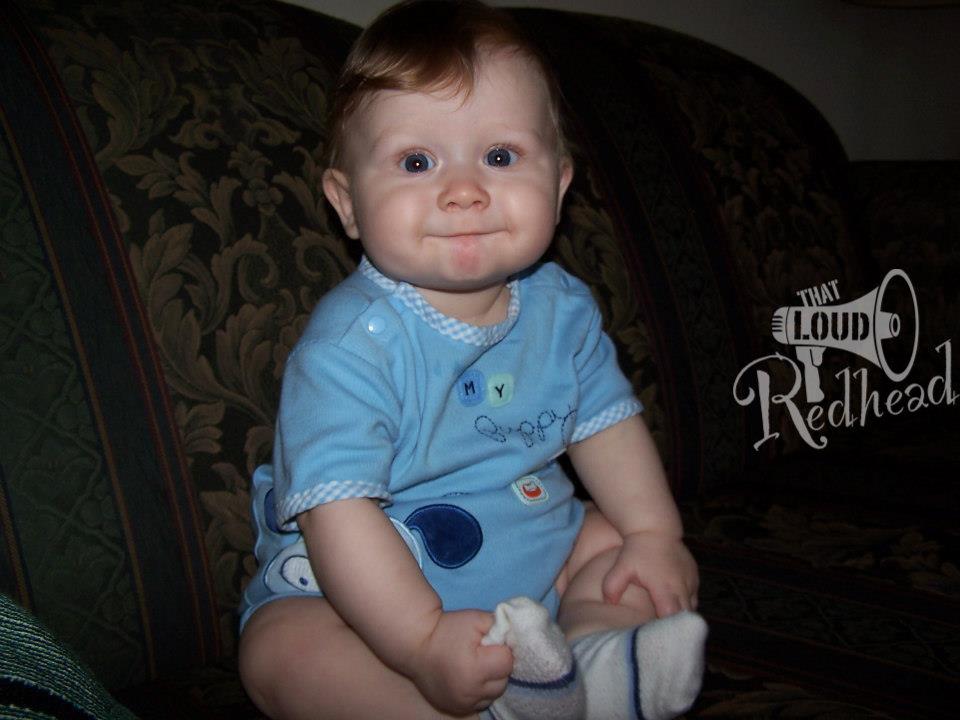 Well, first things first:  after I went through all the trouble to give my thoughts on Weight Watchers' philosophy on fitness, it turns out that they've changed their activity philosophy once again! Thanks to Kitty over at Less of a Better Me, I've learned that they are totally changing the way activity points are earned and used.  Instead of going into the details, I'll just direct to head over to Kitty's post, which does a great job of explaining it.  I was actually shocked when I read her comment on my last post (where she mentioned the change), because I'd heard nothing about it…and I'm still a Lifetime member with an active eTools account! What the…?? At any rate, a big thank you to Kitty, who was kind enough to send me the actual email that Weight Watchers sent out to all the other "real" members, I guess. :p
I've been kind of pissing and moaning (for lack of a better phrasing) about the fact that Weight Watchers seems intent on getting us all to purchase activity monitors. :/ As for me, I already have a Garmin watch, and I don't feel the need to purchase anything else. However, in the email that was sent out, I discovered that iPhones have a built in activity monitor. I was shocked! What was really shocking is the fact that I have well over a year's worth of data, and it's fairly accurate, since I'm one of those geeks who carries my phone with me all the time. 😉 So, although I've been known to be negative about the concept of "steps" fairly often lately, I can tell you that I actually get in quite a few of them.
Turns out I average over 11,000 steps per day. 🙂 Now, granted, that includes my running, which clearly bumps that up quite a bit. And when you consider I was training for a marathon at this time last year, you know those numbers are rather high. But still, even though I don't really plan to do anything with the information, I can't lie that it was kind of neat to go through the numbers and see how it all stacked up.  One thing I can say with certainty is that, even on the days when I don't run, I do still get in the average required for the new Weight Watchers baseline, which is about 3000. Some days, I'll get in quite a bit more more! Working for a big corporation that has a large campus and therefore a lot of ground to cover during my workday, certainly helps.
Beyond all the steps and whatnot, I did come to a rather surprising realization last week. Kitty made a comment on her blog about how she realized that certain activities were good for earning activity points, but weren't something she would continue to do if she just was doing it for the health benefits. I realized as I was reading that that I actually do enjoy exercise now. In fact, I still do strength training twice a week, even though it doesn't provide me with any "food" rewards, at least in My Fitness Pal. And I don't just work out…I work out in the elements!
That was last Thursday, when it was a nippy 29 degrees. Since I'm not earning any extra calories/points for it, I can honestly say that I do it strictly because of the health benefits, and I have to admit, I miss it if I don't get my workout in twice a week.  I like being stronger and more toned.  I also know that it helps me remain injury free in running.Speaking of running, that's another thing that I actually do enjoy.  I get up some mornings at 4:30am (!!) just to run three or 4 miles before work.  I'm not currently training for anything, and yet, five days a week, I still get out there and run before going to work.   Yes, that exercise earns me extra calories, but the reality is, even on the days when I tell myself that I could just skip it, I hate the way I feel when I actually do. So, yes, I do believe that even if I didn't earn extra calories for it, I would still run on a regular basis.When I came to this realization–that I actually enjoy exercise–I can't even tell you what a shock it was to me! Who is this girl?? I truly have no idea when I went from being a lazy, sedentary person to the woman who gets up (some days at 3:30 in the morning!) to exercise.  I joke with my friends fairly often that I know I'm a freak, but the truth is,the mental benefits of exercise really do have an impact on your life!
So, that was the epiphany of my life last week. As far as eating goes, last week was kind of a low week, calorie-wise. Here's my chart for the week: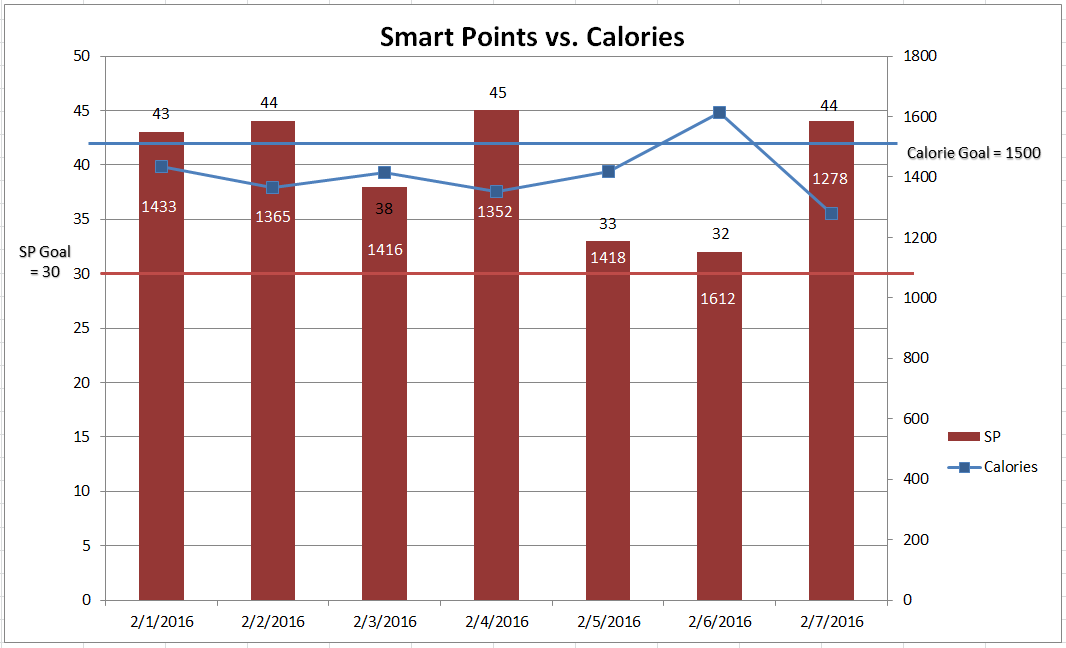 Kind of all over the board there, but for the most part, I was under my goals, some days, quite significantly.  That wasn't by design, it just kind of happened. I was really busy, and at the end of the day, with calories left over, I just decided it didn't make sense to eat for eating's sake. So when I weighed myself on Monday morning, I can't lie: I had pretty high hopes for maybe going below 119.
Yeah, not so much. :/ That's the tricky thing about the human body; it's a pretty complicated machine, and, unlike the Excel spreadsheets that I work with every day, putting in the correct formula does not always yield the desired output. 😛
So, although I'm a bit disappointed that my low-calorie week didn't reflect positively (negatively?) on the scale, the fact is, I'm still below 120 (barely, but still there!). That makes the first time in close to two years that I've been below 120 for two weeks in a row, so that's certainly something to celebrate!
And just because I gained .6 pounds this week, that didn't stop me from enjoying the one thing that I always make room for: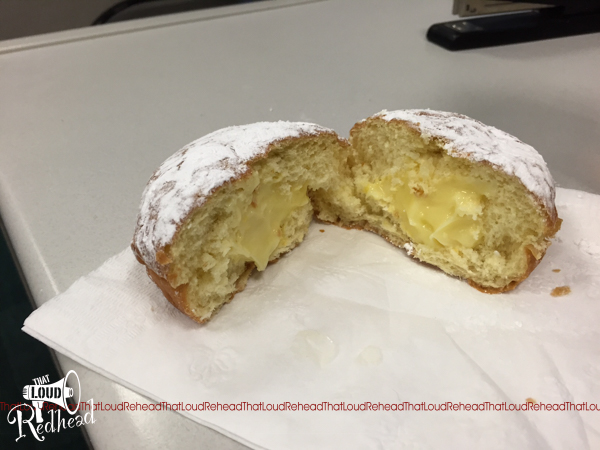 Oh how I love Paczki. Just do a search on my blog and you'll read all about my obsession with this jelly donut on steroids. This year, however, I hit the jackpot: my sweet husband agreed to go to downtown Hamtramck, where the really authentic Paczki are made, and pick me up a dozen.
The lines were out the door, starting at about 3 AM when they opened, so this was truly an act of pure love. I got a Bavarian cream one this year, and it was awesome!! I did learn, however, that at my new job, I need to make sure to get at least two dozen. Those folks like to eat, and they were very appreciative of the authentic Polish Paczki. I had to fight for my one! 😉
And now, to end this post, I will take a moment to celebrate this kid:
He turns 10 today. How is that possible!? 😉 I can't believe how much joy he brings me. He's such a character. 🙂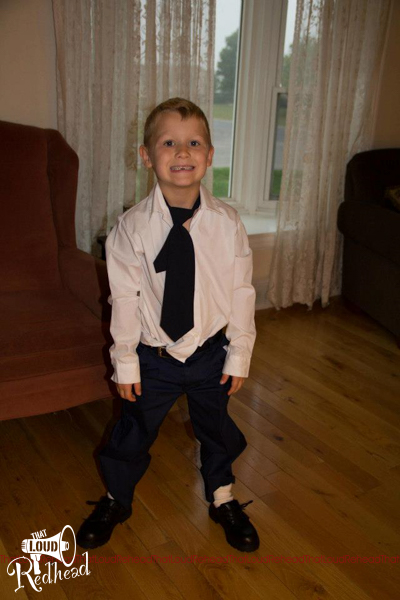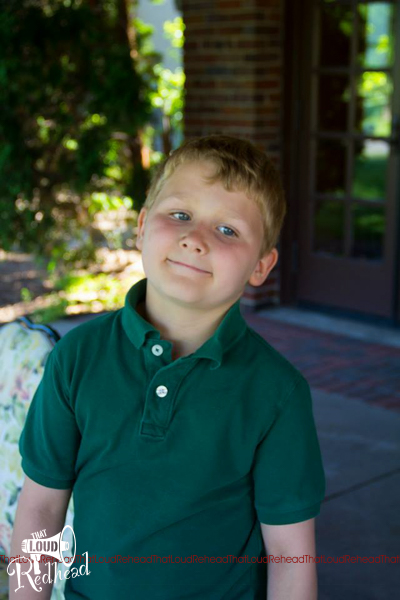 Last week, I let him have six of his buddies over to spend the night. Much chaos ensued, but they had fun.  I made 48 cupcakes two nights ago, with half going to his hockey practice last night for teammates, and the other half going into school this morning.
I also made a small cake for our family celebration tonight.
There will be no shortage of sweets in this house this week! 😉  Yep, I've gone a bit overboard today, but your baby only hits double digits once, and I'm enjoying every bit of the celebration. 🙂
Thanks for reading!